Ghanaian President Gets Radical with French, Europe
Ghanaian President Gets Radical with French, Europe
Ghanaian president, Nana Addo Dankwa Akufo-Addo, in the video above gave a mouthful of words to the French president. Although it was not directed directly at French president, Emmanuel Macron, it sure felt as if it was. Macron was given a respectful mouthful of what needs to be done in Africa.
For so long, as president Akufo-Addo so eloquently said, Ghana has been (slightly or largely) dependent on European nations for over 50 years, since its independence.
A natural black radical, President Akufo-Addo says that it is now time for Ghana and all African nations, which have accomplished its independence more than half a century ago, to become fully independent.
Ghana Must Take the French and European Breast Out of its Mouth
It is the time Ghana comes out of the need to accept financial aid from European taxpayers as a necessity. Also, Ghanaians need to build a system that will allow Ghana to retain its best minds. The most brilliant youth of the nation are currently graduating and fleeing to European nations for a lifestyle and work.
Developing Another House!
Akufo-Addo said that they (the youth) are not leaving because they want to, instead it's because they have to. They are in this position because they are not able to see the vision Ghana can provide the lifestyle for independent progress. A child who watches his father work for another man will eventually go work for that man also.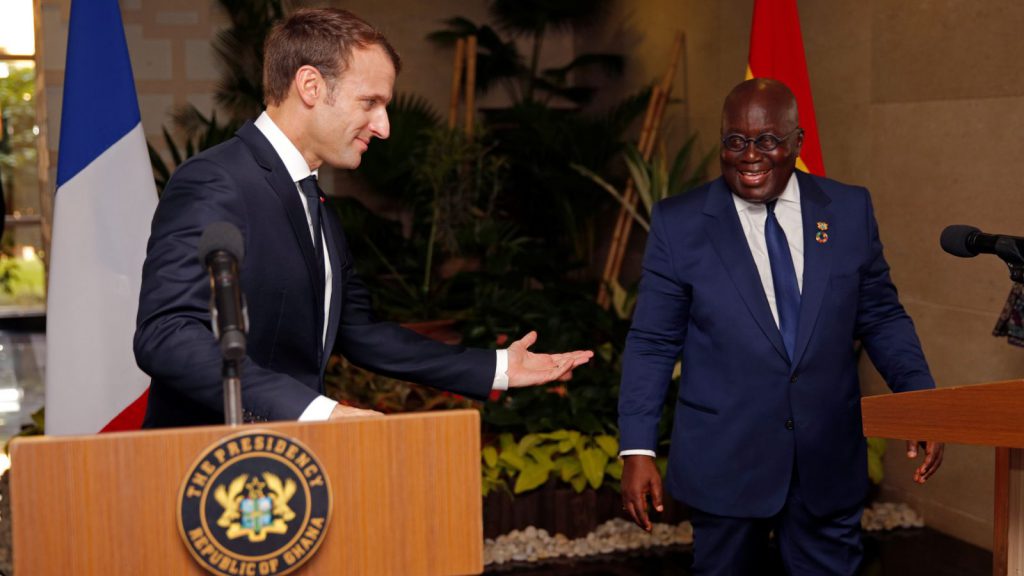 The European lifestyle is more modern and offers more opportunity to the burgeoning youth of Ghana and other African nations. If Africa is able to build systems that can promote true independence as other countries have done in shorter times since their independence (such as Malaysia Singapore Canada), then the youth will stay in Ghana.
Nana Addo Dankwa Akufo-Addo Gets Radical with French Leader
They will stay and build the rich nation full of its rich resources the way we are seeing in Europe. We can have nothing but respect for the way that president Akufo-Addo verbalize it, and for those statements being his personal thought process.
"We can no longer continue to make policy for ourselves, in our country, in our region, in our continent on the basis of whatever support that the western world or France, or the European Union can give us. It will not work. It has not worked and it will not work".
We can also only appreciate this for the world to understand that this line of THINKING is what the world needs; independent nations driving upon itself, participating as a developed nation, in a free trade market in the global society.
Black radical of the day Ghanaian president, Nana Addo Dankwa Akufo-Addo!
#blackradicals
What do you think about the video, about the message? Is it time for African nations to be totally dependent and AVOID the hand-out help from European nations? Leave your comments!
Follow on Pinterest