Mayor Harold Washington the Black Radical
Mayor Harold Washington the Black Radical
If you did not know the very intelligent and Charismatic former mayor of Chicago, Harold Lee Washington, and then you didn't know Chicago politics. Harold Washington started off as an American attorney and then went into politics from there, in the state of Illinois.
Bold moves, a strong personality, and his like-ability thrust him into becoming the 41st selected mayor of the city of Chicago.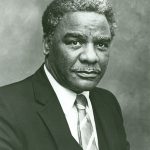 Washington is also the first African American mayor to be elected in Chicago. He served from 1983 until the time of his unexpected death in 1987.
Harold Washington is certainly considered a black radical, his bold stance on equality for all people cemented his iconic image and legacy. The fact that he was an African American gave him much more popularity and notoriety.
A True Chicago Black Radical, Mayor Harold Washington
It also gave him much strife and conflict from the Chicago Democratic political machine. Harold brought the hope President Obama's campaign brought to the country, to Chicago. And that is why he is a true Chicago black radical.
#blackradicals