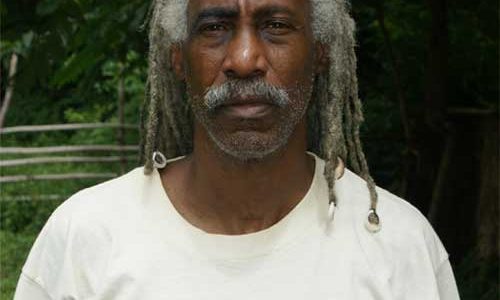 Dr. Kamau Kambon EXTERMINATING All White People
---
Footage aired on C-SPAN (amazingly enough!) in 2005. Where was the public reaction? There was none, so far as I've ever heard.
Howard University did issue this statement since it rented out space for the panel discussion that took place on October 14, 2005, shown in the video: http://www.law.howard.edu/852​
________________________________________
Information on this man and his beliefs (according to his profile on metapedia.org: http://en.metapedia.org/wiki/Kamau_Ka…​
Kamau Kambon (born Leroy Jefferson) was a radical black professor who called for the extermination of the white race. As an African Studies Professor, he taught at North Carolina State University since 2003, primarily focusing on a number of Afrocentric courses.
Kambon is the owner since 1994 of "Blacknificent Books", which sells Afrocentric material.
His Call for Genocide
"The problem on the planet is white people … We have to exterminate white people off the face of the planet, to solve this problem." These were Kambon's words during his address to a panel on "Hurricane Katrina Media Coverage" late in 2005. His 10-minute speech aired uninterrupted on the cable television network C-SPAN.
Its only non-Internet exposure came from its mention on minor political-dissident radio, such as Republic Broadcasting Network.
________________________________________
His wife, mentioned in this video, is Mawiya Kambon, Ph.D., who served 1999-2000 as president for the Association of Black Psychologists where they publish their "findings" in the Journal of Black Psychology. For the record.
#BLACKRADICALS